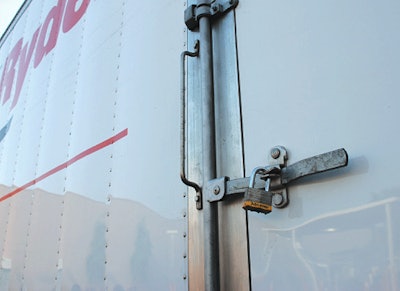 Police in Mississippi are investigating an alleged cargo theft of approximately 67 firearms and an undetermined amount of ammunition.
According to a press release from the Olive Branch, Miss., Police Department, a truck arrived at Academy Sports in Olive Branch at approximately 10 p.m. Sunday, May 7 for a Monday morning delivery.
Police say at approximately 6 a.m. Monday, May 8, when the truck driver was preparing to unload, Academy employees noticed the seal on the trailer had been cut and the trailer had allegedly been broken into.
The release says all but six of the guns missing from the shipment were handguns.