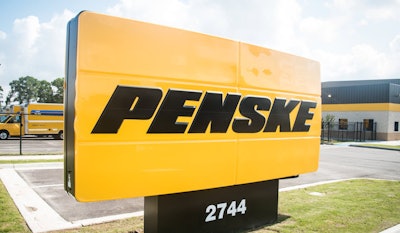 Penske Truck Leasing announced it has entered into an agreement to acquire Richmond, Va.-based Old Dominion Truck Leasing. Financial terms were not disclosed.
"Old Dominion Truck Leasing and Penske Truck Leasing customers will benefit from synergies in our products, technology, and services available across our combined network of facilities," said Penske Truck Leasing CEO Brian Hard. "We share a strong commitment to service and will continue to enhance the high-quality service their customers have come to expect."
Old Dominion's leasing business serves 360 customers in diverse industry sectors from 11 locations in five states. The company's products and services align well with Penske's, the company said, including full-service leasing, rental, contract maintenance and dedicated contract carriage. The acquisition adds approximately 1,400 tractors, trucks and trailers to Penske's fleet. The transaction is subject to customary closing conditions and the parties anticipate closing during the month of July.