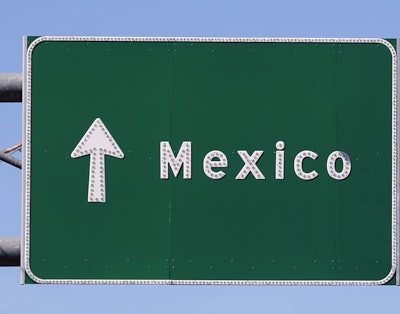 A federal court has dismissed a lawsuit brought by the Teamsters Union challenging the Federal Motor Carrier Safety Administration's cross-border trucking program. FMCSA in January 2015 opened the U.S. operating authority application process to all Mexican carriers, prompting the Teamsters' court challenge.
The Teamsters' lawsuit, filed in March 2015, alleged FMCSA didn't generate enough inspection data during its three-year cross-border trucking pilot program to properly make a determination about expanding the program.
The Owner-Operator Independent Drivers Association sided with the Teamsters Union as an intervenor in the lawsuit, backing the Teamsters' claim about a lack of data.
A panel of judges on the 9th Circuit Court of Appeals, however, said June 29 that FMCSA has the law-given discretion to grant operating authority to Mexican carriers, data concerns withstanding.
FMCSA's three-year pilot program with Mexico, held between 2011 and 2014, was implemented to gather data to gauge the safety of Mexican carriers. However, the program suffered from a lack of participation, with only 15 carriers signing up for the program. Inspection data was also lacking, according to a review report issued by the DOT's Inspector General.
The agency said before the program began it would need 46 carriers to participate to make an accurate safety determination about Mexican carriers. The Inspector General, and the Teamsters and OOIDA, said the subpar participation invalidated the agency's data.
The DOT argues it was required by the North American Free Trade Agreement to open the application process to Mexican carriers. The policy ends the roughly $2 billion in tariffs imposed on U.S. exports to Mexico as a retaliatory measure for not complying with NAFTA obligations.
Carriers who enter the program are required to pass a Pre-Authorization Safety Audit and are required to abide by all U.S. regulations.