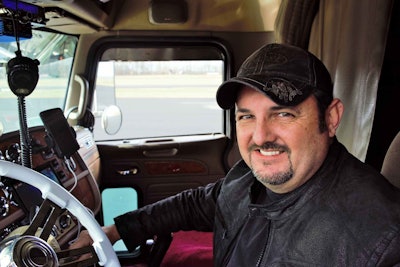 Westwood One's Red Eye Radio will bring a number of country music stars to the Great American Trucking Show on Aug. 24-26 in Dallas, Texas.
Red Eye Radio will host live performances, meet and greets, prizes and more with country artists Tyler Farr, Jerrod Niemann, Janie Fricke, trucker and recording artist Tony Justice, Australian singer-songwriter Jayne Denham and trucker Bill Weaver.
Upcoming Event

Where Trucking Improves
The Great American Trucking Show is bigger and better than ever before. Don't miss out on the rigs, the swag, the education and more.
Discover GATS! →
Join a community of truckers at GATS
From free concerts to highly educational sessions, GATS is where trucking gathers. August 23-25, in Dallas, Texas. Register today.
Eric Harley and Gary McNamara, hosts of Red Eye Radio, will be on site in the show's lobby to introduce attendees to the lineup of country music artists and celebrities.
The artists will also be available at the RER Rendezvous booth to sign autographs, take photos and talk with truckers in addition to their live performances. There will also be giveaways of Cobra Electronics, CB radios, GPS units, ToughTested products and more.
GATS will be held at the Kay Bailey Hutchison Convention Center in downtown Dallas. Free registration is available online before the event.