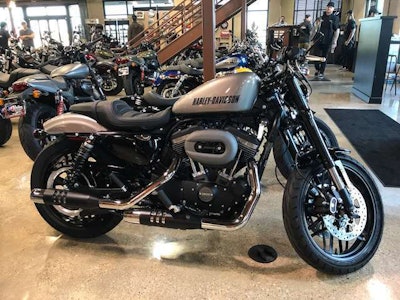 KeepTruckin and Comdata, who announced a new partnership last week aimed at small fleet operators, will give away a new Harley-Davidson motorcycle at the Great American Trucking Show this week.
The motorcycle will be on display at the KeepTruckin booth (No. 21049) throughout the show. Attendees can register to win the bike by visiting the booth or by visiting keeptrucking.com/gats-motorcycle-2017.
The winner will be announced Saturday around noon at the KeepTruckin booth.
The giveaway is meant to promote the newly formed partnership between the two companies, in which KeepTruckin's ELD functionality has been added to Comdata's MyFleet platform, allowing owner-operators to become ELD compliant and file quarterly IFTA reports, among other features.