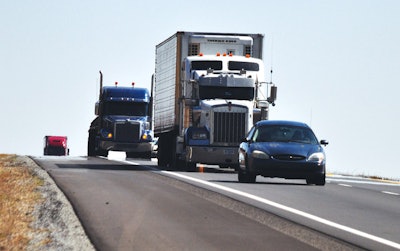 More than 600 truck operators have been told they need to renew their DOT medical certifications after the arrest of a Georgia-based medical examiner. Tonya Yawn-Lewis of Helena, Ga., was recently arrested by DOT investigators for allegedly issuing bogus medical certifications.
Yawn-Lewis was an approved examiner in the Federal Motor Carrier Safety Administration's National Registry of Certified Medical Examiners. According to a press release from the DOT, investigators found that she "routinely signed [medical reports] for CDL holders without performing medical examinations on the drivers."
She's been charged with falsification of records and intent to impede proper administration of the DOT. She's also been removed from FMCSA's registry of examiners.
FMCSA spokesperson Duane DeBruyne says about 600 drivers were potentially issued the fraudulent certifications. The 600 drivers in question have been contacted by the agency and told they need to be re-certified, DeBruyne says.
The case is similar to that of another Georgia-based examiner who was busted last year for issuing medical certificates without performing proper tests. That doctor, Anthony Lefteris, operated out of a Petro truck stop in the Atlanta area and potentially issued 6,600 bogus medical cards, according to investigators. Lefteris pleaded guilty to the charges brought against him.