Trucker Tools, provider of the TT smartphone app and Load Track function, has announced what it calls an "evolution in freight matching technology" with the launch of Smart Capacity. It's a cloud-based platform that combines instant carrier-driver connectivity and powerful analytics to continuously aggregate capacity and predict when and where it will become available for brokerage and logistics providers (3PLs).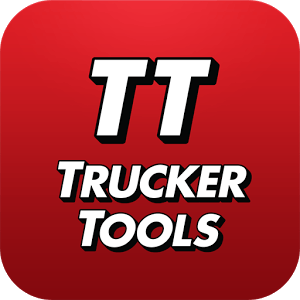 "Smart Capacity gives 3PLs and carriers a more efficient and accurate freight matching process than anything they have previously experienced," said Prasad Gollapalli, Trucker Tools founder and CEO. "By using the platform, 3PLs and carriers can secure capacity and loads as soon as they become available, days in advance of their competitors, to aggressively grow market share."
The platform enables a closer connection between brokers and carriers using the Trucker Tools smartphone app, the company says. The app's been downloaded by about 450,000 owner-operators and small carrier drivers. Available to carriers at no cost, Smart Capacity optimally recommends loads for drivers and assets within a carrier's network of 3PL/broker partners to improve visibility and operational efficiency. During the current "introductory phase," noted a company rep, owner-operators and carriers who "want to use Smart Capacity should go ahead and contact Trucker Tools via the smartphone app" or the company website "and request it. Trucker Tools will help them get started and answer any questions about how to maximize the service."
Smart Capacity will ultimately provide optimal driver-load recommendations to users through its online dashboards and integrated workflow. Beyond matching freight, the technology is targeting toward helping brokers and 3PLs grow revenue by identifying additional capacity they can offer to customers on demand.
Choptank Transport, a leading full-service logistics provider, is an early adopter of the new platform from Trucker Tools. The Preston, Md.-based company manages truckload and less-than-truckload shipments of refrigerated and dry freight as well as flatbed shipping and intermodal transport. The company will be using the technology as an integrated feature of its PowerBroker enterprise management system from McLeod Software to maximize efficiency. "Smart Capacity is going to give us visibility to more capacity and help make our internal carrier salespeople more efficient by talking to trucks they know are in a particular region," said Geoff Turner, president and chief executive officer of Choptank Transport. "Besides making our process more efficient, the technology will help carriers reduce deadhead miles and give us visibility to trucks that we may not have had visibility to before."
Gollapalli adds that Trucker Tools went to great lengths to ensure data privacy and protection for all parties that use the new predictive freight matching process enabled by Smart Capacity.