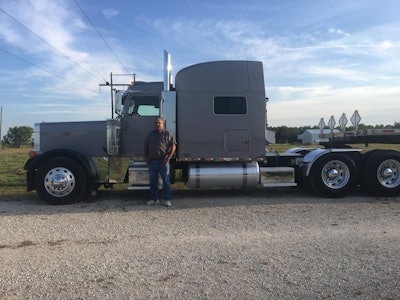 Louisiana-based owner-operator Mike Atwell, as part of a Truck Driver Appreciation Week promotion, won $3,000 worth of Minimizer gear for his 2005 Peterbilt 379.
Atwell, of Iowa, La., won Minimizer's Comfort Package giveaway on the company's Facebook page, which consists of a Long Haul Series Seat, a Long Haul Series Mattress and a set of custom molded floor mats.
"I just put an $800 seat in my Peterbilt about three months ago, and I just noticed I got some foam falling out the bottom of it, so I'm really excited about the Long Haul Series Seat," Atwell said.