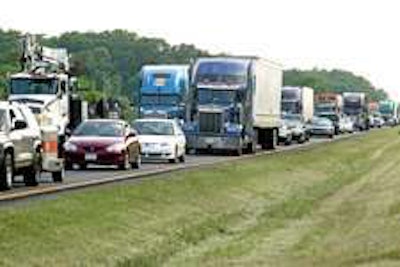 Crashes involving large trucks were responsible for 4,317 fatalities in 2016, according to the National Highway Traffic Safety Administration's 2016 Fatal Motor Vehicle Crashes report.
Of that number, 17 percent were truck occupants, 72 percent were occupants of other vehicles and 11 percent were non-occupants. It is a 5.4 percent increase over 2015 and the highest since 2007. Information was not available in the report on the number of people injured in crashes involving large trucks.
In the number of fatal crashes involving alcohol, drivers of large trucks had the largest increase over other sub-groups with 50.9 percent. However, the report clarifies that percentage is based on smaller numbers than the other vehicle sub-groups.