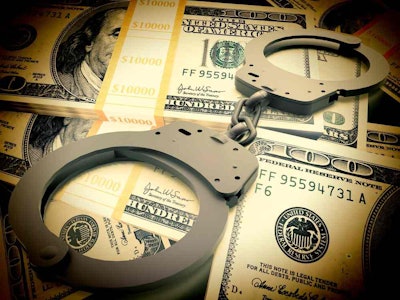 A New Jersey dump truck driver and his employer were arrested recently for allegedly owing more than $60,000 in unpaid tolls and fees, according to a report from NorthJersey.com.
The report states Port Authority police saw Rigoberto Cardenas, 39, of Morristown, N.J., driving a 2015 Mack dump truck through an E-ZPass lane and failing to pay the toll. He was pulled over, and authorities found the E-ZPass account had been revoked and suspended with more than 500 violations. He was arrested on the scene.
His employer, Fadia Garcia, 46, of Rockaway, N.J., owner of Torito Trucking Corp., was arrested when she came to pick up the truck at the George Washington Bridge. The report states the pair owed $62,262 in tolls and fees.
According to FMCSA's Safety Measurement System, Torito Trucking is a five-truck fleet with four drivers.