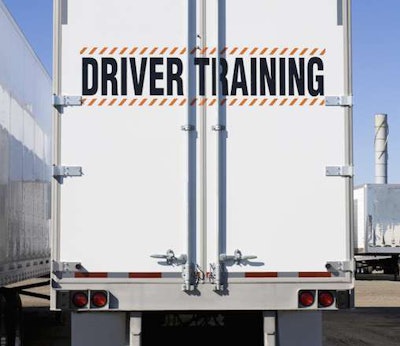 An Iowa college has been awarded a grant from the Federal Motor Carrier Safety Administration to help military veterans obtain commercial driver's licenses.
Des Moines Area Community College received the $88,460 grant through FMCSA's Commercial Motor Vehicle Operator Safety Training Grant program. The college says its goal is to train and graduate 20 military veterans and help them land driving jobs.
The grant will help the college cover tuition, fees and other costs related to obtaining a CDL. DMACC Transportation Director Dave Pfiffner says the college's curriculum includes 180 classroom hours, 30 off-road hours and another 30 hours of behind-the-wheel training.