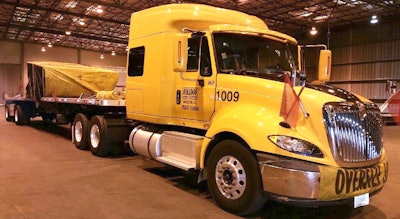 Bulldog Hiway Express, a 200-truck flatbed fleet based in Charleston, S.C., owned by Daseke, is rolling out a new program for owner-operators contracted to the company that supplies an ELD, offers weekly settlement, fuel surcharge reimbursements and more.
The fleet's "Lease Plus" program offers contracted owner-operators and small fleets benefits such as an interest-earning escrow account to cover truck maintenance, a discount fuel purchase program, legal prepaid services, EpicVue in-cab satellite TV and more.
Bulldog owner-operators receive 71 percent of revenue on loads if they use Bulldog's flatbed or step deck trailers, and 73 percent if they use their own trailers. Rates are higher for heavy-haul equipment, the company says.