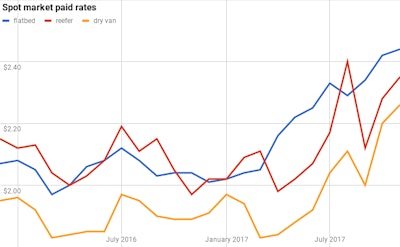 Economic conditions continued to drive spot market rates higher in November, with per-mile rates for van and reefer climbing to multi-year highs, according to data from Truckstop.com. Flatbed rates dipped for the first time since July, according to Truckstop.com, following months of strong gains.
Reefer rates led the increases among the three major truckload segments, climbing 8 cents a mile to $2.43 — reefer's highest monthly average since July 2015. Compared to the same month last year, reefer rates were up 41 cents a mile.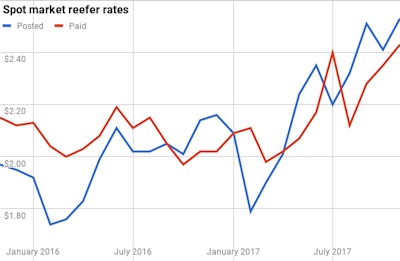 —
Van rates climbed 5 cents a mile to $2.31, the highest van average since December 2014. Van's November average was up 40 cents from November 2016.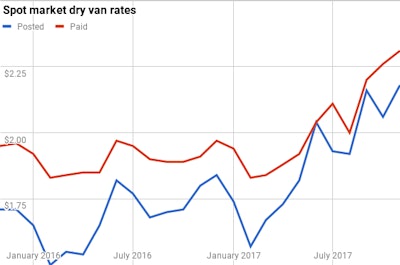 —
Flatbed rates dipped 5 cents in November from October to $2.39 a mile. However, per-mile flatbed rates were up 38 cents from the same month last year.