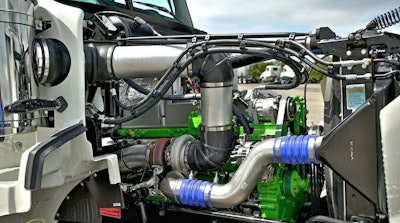 Truckers looking to file formal comments on an EPA proposal to rollback Obama-era emissions regulations placed on glider kit vehicles have until late Friday night — 11:59 p.m. on January 5 — to submit feedback.
Comments on the proposed rule can be made at this link.
The EPA in November issued a proposal to exempt glider kit vehicles from the Phase 2 tractor-trailer emissions standards finalized in 2016. The EPA's plan would reclassify glider kits as non-new vehicles and rescind the glider-specific portions of the Phase 2 standards. The rest of the Phase 2 rule would remain in tact.
The regulations call for about a 25 percent reduction in emissions of greenhouse gases of tractor-trailer vehicles by 2027. The glider kit portions of the rule would have for the first time brought gliders under the purview of the EPA and its emissions standards. The new standards for glider kit vehicles would have required builders of such trucks, like Fitzgerald Glider Kits and others, to reshape their businesses and their products to meet the Phase 2 restrictions, despite only accounting for less than 5 percent of new truck sales each year.
See Overdrive's coverage of the EPA's proposal at this link.