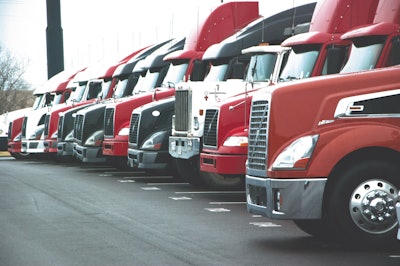 According to data published Thursday by J.D. Power and Associates, retail prices on Class 8 trucks three to five years old dropped an average of 1.9 percent per month in 2017, finishing out the year down nearly 23 percent.
A tractor that sold for $75,000 Jan. 1, 2017 would have sold for $57,900 on Dec 31, 2017, a trend J.D. Power Senior Analyst and Product Manager for Commercial Vehicles Valuation Services Chris Visser says is comparable to the year before.
Visser says he expects the supply of three to five year old trucks to continue to increase through mid-2019, but he doesn't expect the increase in inventory to accelerate dropping prices.
"I see a mild to moderate increase [in demand] due to a somewhat accelerated pace of economic improvement," he says. "To be clear, though, any increase in demand will serve to limit depreciation rather than turn the market around."
Visser says he expects depreciation to remain roughly 2 percent per month this year, which would mark the third consecutive year at those levels.
"One-and-a-half percent to 2 percent per month depreciation is what most analysts would say has been historically typical," Visser says. "In the past 15 years, external factors such as EPA regulations and the Great Recession have overshadowed natural market forces. Still, I consider anything notably over 2 percent to be high and under 1.5 percent to be low.