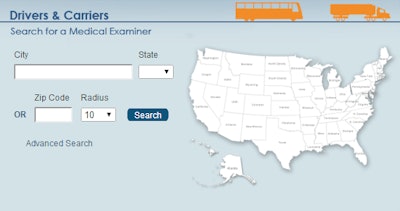 The website that drivers use to find DOT-certified medical examiners to obtain or renew their CDL medical certifications remains down, six weeks after it was hacked.
Overdrive has queried the Federal Motor Carrier Safety Administration repeatedly in the past week about when the site will come back online and how drivers can find certified medical examiners to perform physicals. The agency twice said it would respond, but its only response has been to cite its statement, published on Overdrive Jan. 9.
FMCSA said then "there had been unauthorized access to the system," and that it was "working diligently to restore all impacted services." The statement also said "there was no evidence of exposure of the personal information of drivers, medical examiners or motor carrier operators."
The agency has not answered questions about whether the site's outage has disrupted the issuance of medical certificates and whether it can fully confirm that no private information about drivers' medical records was stolen.
If a driver can find a certified examiner, the examiner can perform the physical and issue certification. However, the examiner cannot upload the certification to FMCSA while the site is down. The agency has asked examiners to maintain those results until the site is restored.