Hey y'all, guess what? MATS is planning to have rats, and it's a good thing.
Real quick, before the Young family gets all mad at me (again), we're talking the mechanical version of rats, not furry little critters with tails. For the first time ever, rat rods will have a coveted position in Lot J for the annual Paul K. Young (PKY) Truck Beauty Championship.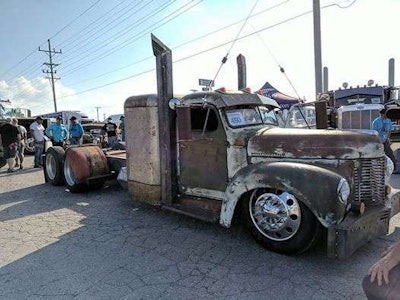 I'm so stoked I can't stand myself. I fell in love with the rats at GBATS last year, and when I got word from Mr. Farquhar earlier this week that he would have five spaces available for a People's Choice rat rod competition at PKY, I was ecstatic. The subject of rat rods has been approached before, and more than anything, it's been a space issue in the past. Recent interest in the rat rod scene was amplified by a competition class at GBATS 2017, and there have been more requests for representation of the rats at mainstream shows. The planner of PKY listened, and carved out some space for the 2018 show, and viola' – there will be rats at MATS.
We are really looking forward to seeing what the rat rod community has to offer. I'd love to tell you all the secrets about a mini rat rod we may or may not have information about, but then I'd have to kill ya, and there wouldn't be anyone left to see all the cool rat rods at MATS.
You'll just have to stay tuned, or show up in Lousiville.
Until then, Viva La Rat!