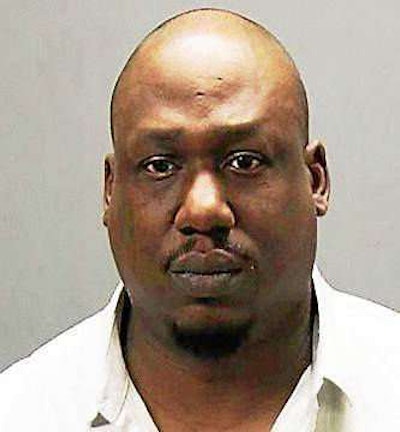 Vernest Griffin, suspect in multiple homicides, has history of gun violence https://t.co/DTBTd7ld0t pic.twitter.com/2TedQtcyLc

— The News-Herald (@NewsHeraldMI) February 3, 2018
A former truck driver allegedly went on a "planned killing spree" near Detroit on Thursday, Feb. 1, killing two people before he was arrested, according to Oakland County Sheriff Michael Bouchard.
Vernest James Griffin, 45, of Sterling Heights, Mich., is accused of shooting and killing Keith Kitchen, 60, at B.S.D. Linehaul in Taylor, Mich., where Griffin formerly worked. Griffin then reportedly stole a semi tractor and drove to Pontiac, where he killed Eriberto Perez, 60, at Aluminum Blanking Company. According to Detroit TV station WXYZ, Griffin reportedly knew Perez through his work as a trucker.
After Griffin was apprehended, Bouchard said during a press conference, officers found an AK-47 rifle with "multiple 30-round magazines" in the truck.
Bouchard added that Griffin appeared to be targeting specific people, as Griffin entered a third business in Waterford, Mich., Assured Carriers, and asked for someone by name who was not at the business at the time. He left without injuring anyone. Bouchard also said Griffin walked past multiple people at Aluminum Blanking before shooting and killing Perez.
Griffin was shot in a shootout with police officers, but Bouchard said he is expected to survive and will face charges for the homicides.
Police have not yet released a possible motive for the shooting spree.
Griffin was reportedly out on bond for an assault with a deadly weapon charge that occurred in November 2017, according to Bouchard. Thursday's press conference with Bouchard can be seen in the Facebook post below: