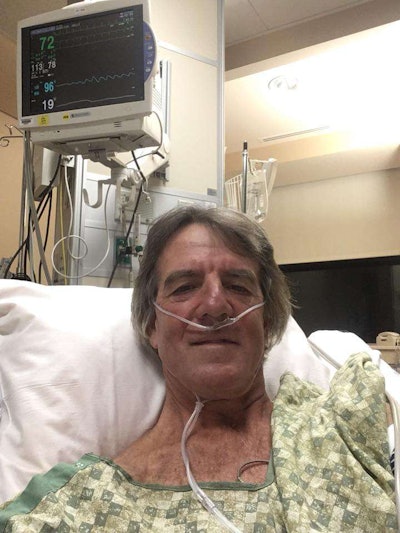 In mid-December, somewhere close to Yearington, Nev., during his on-foot trek bound from South America to Prudhoe Bay, Alaska, Holly "Cargo" Harrison had a heart attack.
Luckily, he was able to obtain emergency medical care and was flown to Reno, Nev., with what turned out to be a 100 percent blockage in his left coronary artery. A successful stent procedure was performed at Renown Medical Center, and as would be expected, doctors didn't give a huge amount of support to Cargo in his desire to continue a 30-mile-a-day hike. As a matter of fact, they discouraged it and suggested it may not be in his best interest to continue his journey.
Of course, a guy who has walked from the tip of South America to Reno, Nev., doesn't get that far giving up, and he didn't. Cargo did the least of what the docs asked of him, in that he took a few days off and changed up the dynamics of his journey to include a support system, which is something he hadn't used in the past.
And he made it to meet his first grandchild, Lillie, during his scheduled holiday break.
On January 29th, 2018, Cargo, Ian and 'Ye Olde Coach' crossed the border into Canada, making the 14th international border Cargo has walked across since his journey began in Ushuaia, Argentina, December 17th, 2016. Even with the heart attack setback, Cargo's remaining 2,700 miles of journey seem to be right on schedule, with an estimated final destination at Prudhoe Bay, Alaska, sometime in June of this year.
Meanwhile, progress continues — some days slower, some days faster. The next milestone city will be Prince George, B.C., and the 400 kilometers in between happen to be some of the most rugged yet, not to mention it's winter in British Columbia.
I guess if a heart attack didn't stop him, we can't expect the seasons to.
Good luck, Cargo! Until we check in again, we're rooting for ya!