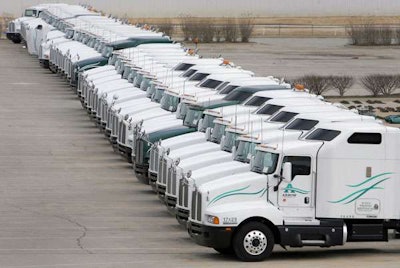 A motion made by the former CEO of the defunct Arrow Trucking to have his prison sentence reduced has been denied. James Douglas Pielsticker is serving a 7.5-year prison term for using company money for lavish personal purchases, embezzling millions from the company over a course of years.
He pleaded guilty to charges of conspiracy and tax evasion in February 2015. Pielsticker's gross abuse of company money contributed to the carrier's demise in 2009, when the fleet abruptly shut down and left its trucks, drivers and freight stranded nationwide.
Pielsticker filed a motion in November to have his prison sentence reduced. However, the judge overseeing the case dismissed the motion, saying Pielsticker's request "relies on a gross misreading" of a separate court decision that Pielsticker said was applicable to his case.
He was sentenced in 2015 and faced up to $50 million in fines.
Pielsticker, as CEO of the company, created fraudulent invoices that he sent to a company creditor, Transportation Alliance Bank, and pocketed money from the fake invoices. He also used company funds to pay for his wedding and three luxury cars — a Porsche, a Bentley and a Maserati. He also paid personal credit cards and deposited money into his wife's personal account with company money.
In sum, he stole $15 million from Arrow over the course of his scheme. He owed $10.6 million to the IRS, according to court documents, partially due unreported income embezzled from Arrow.