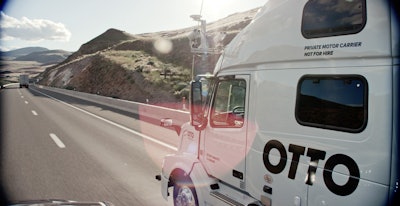 Tech titans Uber and Google have agreed to end their ongoing court standoff that revolved around autonomous truck and car technology and alleged theft of trade secrets. Though the terms of the deal remain confidential, Google has agreed to accept a fraction of a percent of ownership of Uber — worth a reported $245 million — to end its lawsuit against the ridesharing pioneer.
In what became a highly publicized spat between the two companies, Google parent company Alphabet alleged that Uber stole thousands of documents from Alphabet's autonomous vehicle developer Waymo, a subsidiary of Alphabet. Star engineer Anthony Levandowski, a longtime Waymo engineer, left Waymo in early 2016 to found self-driving truck and car company Otto. Otto was later purchased by Uber for about $700 million.
Waymo alleges Uber and Levandowski orchestrated the departure, using Otto as a temporary shell company to conceal the alleged scheme. Waymo claims Levandowski stole 14,000 confidential files from Waymo when he left. Those files contained trade secrets related to the development of autonomous vehicle tech, said Waymo.
Uber has consistently denied the claims. However, it agreed to settle the lawsuit with the $245 million stake in the company last week.
Though the company has settled the civil litigation, the Department of Justice in January said it had initiated a criminal probe into the claims against Uber. Of note from the trial is a letter from former Uber security guard Richard Jacobs, who claimed Uber had a secret division in the company "dedicated to stealing" technologies from other tech companies.
Otto in 2016 conducted two successful on-highway tests of autonomous truck technology, notably hauling a load of Budweiser on a 120-mile route on I-25 Colorado.