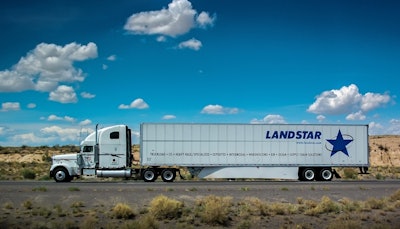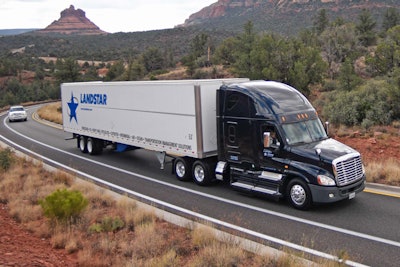 Some of the country's largest carriers saw their revenues and incomes climb in 2017 from 2016, with nearly all of the growth coming in the second half of the year, according to public earnings reports issued by publicly traded carriers in recent weeks. A tight truck market and soaring rates helped boost the carriers' profits.
Final earnings reports for the year were a stark departure from the same carriers' mid-year reports, which mostly reported dips in revenue and income compared to the first half of 2016.
LandStar, one of the largest owner-operator fleets in the country, earned $3.6 billion in revenue in 2017, up from 2016's $3.2 billion. Its income jumped more than 40 million, to $177 million.
Covenant Transportation, Heartland Express, Werner Enterprises, the newly merged Knight-Swift Transportation, J.B. Hunt, Marten Transportation and USA Truck were among the other publicly traded truckload fleets to report gains in income and revenue. For more figures from carriers' 2017 earnings reports, see Overdrive sister site CCJ's report at this link.