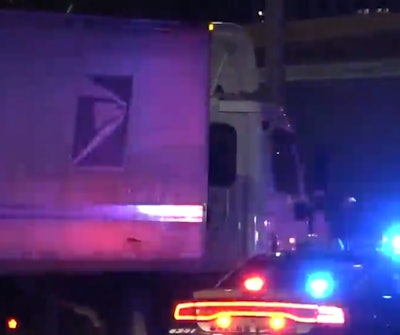 A truck driver for the United States Postal Service was reportedly shot and killed early Monday, Feb. 19, while driving eastbound on I-30 near downtown Dallas, according to the Dallas Morning News.
According to the report, homicide detectives responded to a call about a shooting around 2:30 a.m. Monday. The driver of the truck, identified as Tony Mosby, reportedly died at the scene after being shot and crashing into a guardrail.
Police currently have no motive for the shooting. The Dallas Morning News is reporting the federal government is offering up to a $50,000 reward for information leading to the arrest and conviction of the shooter.