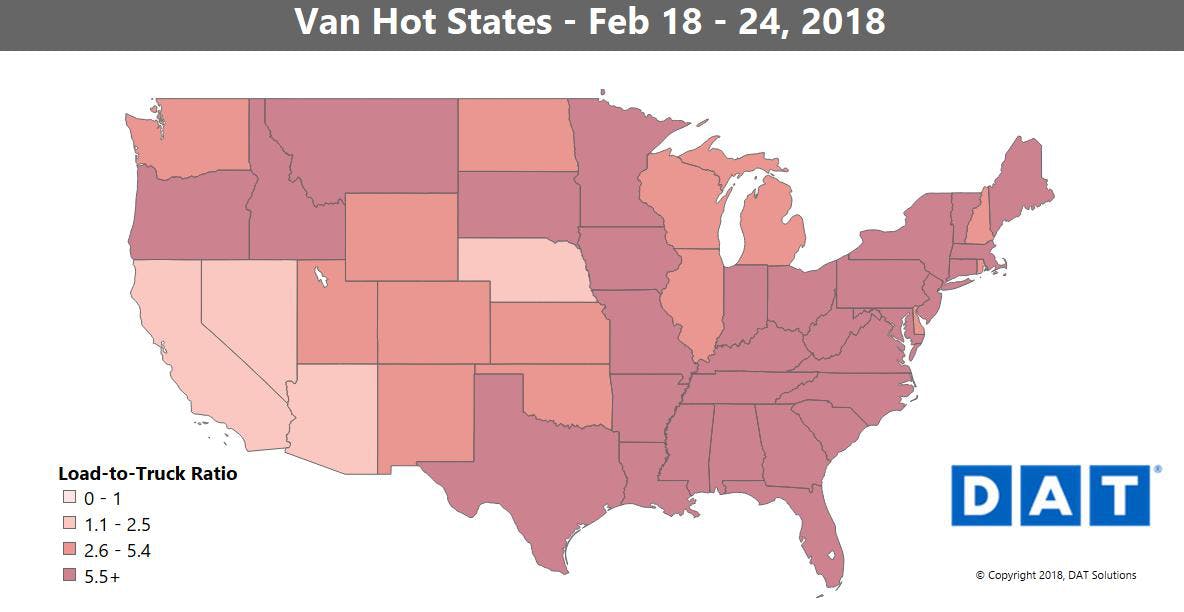 While spot market van rates have been in a slow decline for about seven weeks now, there are signs they could start to rebound soon. For one, most of the declines were slight last week, and pricing has been stable in many markets. Second, volumes were up last week. Third, the "phase-in" period for the ELD mandate ends on April 1, meaning that trucks could be placed out of service for non-compliance starting on that date.
Hot markets: Memphis is right in the middle of a dark red patch in the map above, indicating recently high load-to-truck ratios there — the ratio topped 10 loads per truck last Friday, well above the national average. The average rate on the lane from Memphis to Columbus, Ohio, shot up 20 cents to $2.52 per mile, likely spurred on by Easter-related retail shipments.
Not so hot: As stated earlier, most of the declines last week were slight, but the exceptions were loads from Seattle and Buffalo, N.Y. Those are relatively lower-volume markets, though. On a lane-by-lane basis, the rates that dropped the most still paid well, especially for this time year. For example, Chicago to Denver dropped 14 cents to $2.87 per mile.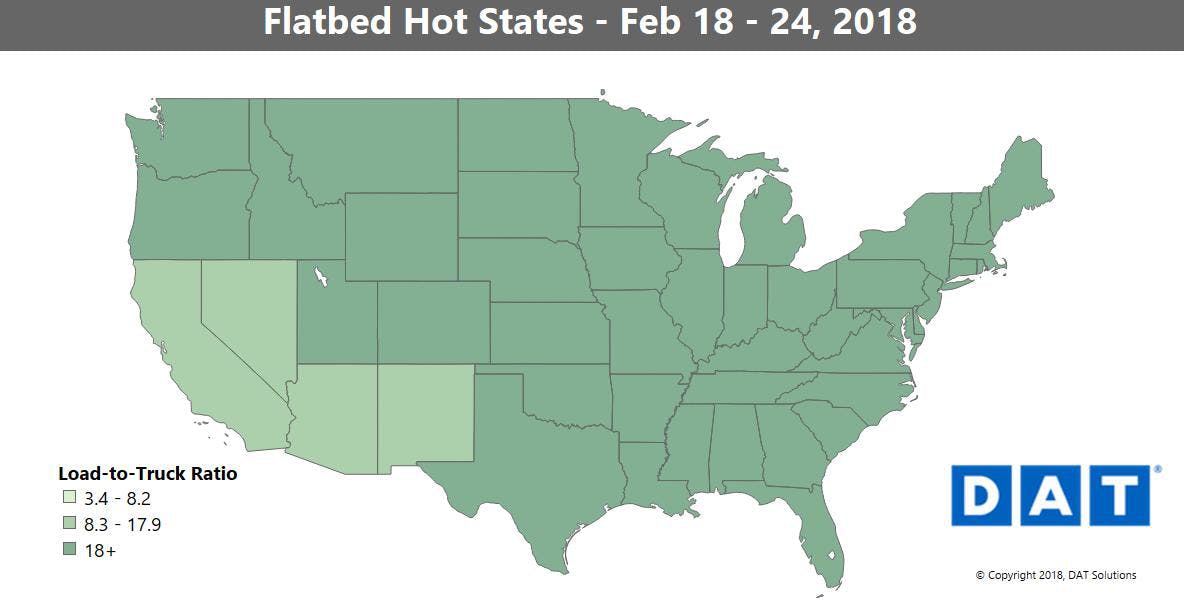 Hot flatbed markets: Mild weather in many areas contributed to growth in flatbed traffic last week. The biggest rate increases were out of Roanoke, Va., while prices also rose out of Baltimore, Birmingham, Ala., and each of the major flatbed markets in Texas. Even Los Angeles got in on the party, even though California rates have been trending down lately.
Not so hot: Prices in Rock Island, Ill., continued to dip last week after spiking earlier in the month. The outbound average is still $3.27 per mile, though, which is high for any time of year, let alone February. Phoenix is still the lowest-paying of the major flatbed markets, but volumes improved there last week.