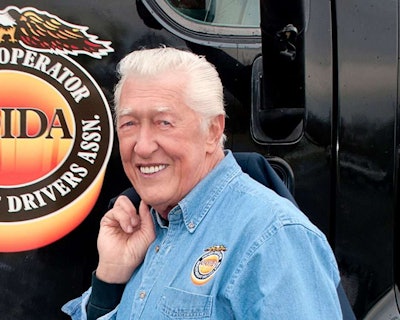 The Owner-Operator Independent Drivers Association will honor its late president and CEO Jim Johnston at the upcoming Mid-America Trucking Show in Louisville.
Johnston had been OOIDA's president since 1975. He died in January at age 78 after battling lung cancer. OOIDA will host a free open house event at MATS March 23 from 11 a.m. – 2 p.m. in conference room B101/102 in the Kentucky Expo Center's south wing. OOIDA's Acting President Todd Spencer will speak at the event.
"The trucking industry has lost a visionary and crusader for the rights of all truckers," said Spencer after Johnston's death. "He leaves behind a legacy of passion and persistence that we will undoubtedly look to as our inspiration going forward as we continue the mission of the association."
OOIDA is asking attendees to register in advance online.