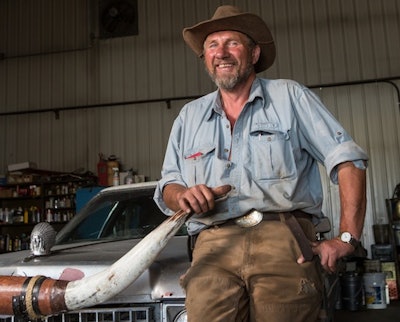 The future of one of the most successful and longest-running reality TV shows — Ice Road Truckers on the History Channel — appears uncertain.
Alex Debogorski, the only driver to be with the show since it started in 2007, posted on his Facebook page today:
"Those TV guys from Hollywood are a bunch of bums! We have made Iceroad (sic) Truckers for 11 years. You would think they would call and say kiss my rear, hello or …….. It's March and I have not heard a peep from those guys so I guess the show is in the dust bin of history [pun intended]."
A viewer posted a question on the show's Facebook page about its return, and the reply from History was:
"We're not sure yet, but don't get left in the cold. Catch past #IRT seasons here: https://www.history.com/shows/ice-road-truckers?linkId=48386379"
An entertainment industry person familiar with the show and the drivers confirmed today that the show was not renewed.
However, Susan Ievoli vice president for public relations at History, said in an email, "No decision has been made yet on future seasons of Ice Road Truckers."
Ice Road Truckers followed the driving exploits of truckers delivering goods to remote locations in northern Canada over frozen lakes and temporary "ice roads" carved out of the muskeg in the wilderness. Over the 11 seasons, a total of 25 drivers were featured on the show, which started out with truckers delivering supplies to diamond mines in the Northwest Territories.