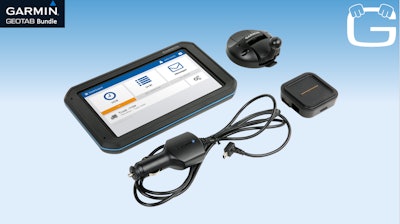 Geotab and Garmin announced last week a new tech bundle that includes a tablet-based ELD, truck navigation functionality and a high-def dashcam.
The Geotab Garmin ELD Bundle includes Geotab's Cloud ELD software, the Garmin Fleet 790 Android tablet with LTE connectivity, the high-def dashcam, a charger and a suction cup mount.
The companies have not announced pricing or availability information.