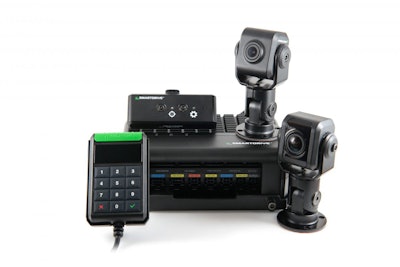 Penkse Logistics (No. 26 on the CCJ Top 250) has announced it is implementing several SmartDrive video-based safety features in more than 2,800 of its trucks.
The new event-triggered cameras face the road as well as drivers. The new system also includes an ongoing driver safety coaching program.
Penske Logistics Vice President of Safety Jason Herr says using footage from the cameras, the company will be able to review incidents and coach drivers. During a pilot program of the system last year, Herr says the company "saw significant reductions in total incidents and improved safety scores for our truck drivers at all locations."
The new cameras only record if triggered by an event while the truck is in use. The cameras add to Penske's existing safety technologies, including backup alarms, collision avoidance and lane departure systems, stability control systems and more.