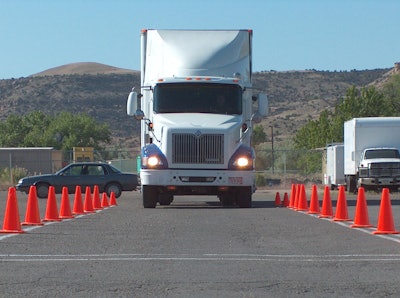 The Federal Motor Carrier Safety Administration is renewing an exemption that allows the Oregon Department of Transportation and other state DOTs to renew commercial learner's permits for an additional 180 days beyond the initial 180-day period.
Federal regulations state CLPs should be valid for no more than 180 days. Under this exemption, CLP holders are not required to retake the general or endorsement knowledge tests for the six-month extension as regulations require.
ODOT originally requested and was granted the exemption in April 2015. In its initial request, ODOT stated it believed the 180-day extension had no impact on the safety of the CLP holder. The agency added that its Department of Motor Vehicle field offices were working with limited resources and adding "the bureaucratic requirement for a CLP holder to visit a DMV office and pay a fee in order to get a second six months of CLP validity" places an undue hardship on drivers and the DMV offices.
FMCSA says because the issues ODOT mentions in its request could be applicable in other states, all states are allowed to use the exemption at their discretion.
The latest exemption is good for one year and expires April 5, 2019.