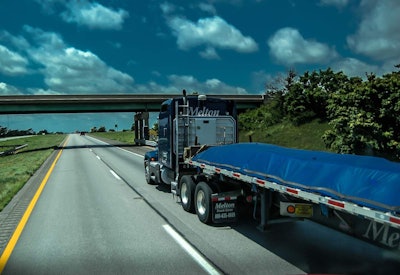 Melton Truck Lines (No. 92 on the CCJ Top 250) is giving its company drivers a 2 cents-per-mile increase in pay and a 25 percent increase in tarp pay to $50.
With the pay boost, student drivers will start at 43 cents-per-mile, while the company's more experienced drivers will bring in 56 cents-per-mile.
Melton also offers drivers a $5,400 performance bonus, an additional 8 cents-per-mile for over-dimensional loads, an extra 6 cents-per-mile for Canada and hazmat loads and more.