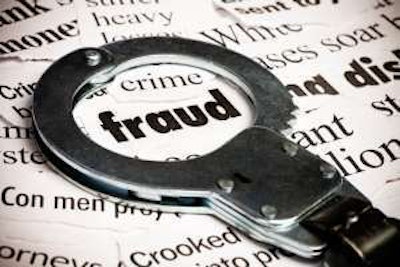 Action in two trucking-related crimes has recently been reported by the Department of Transportation's Office of Inspector General, including a CDL testing fraud scheme and a reincarnated carrier.
Mississippi CDL examiners indicted for issuing fraudulent CDL skills test scores
Two third-party CDL examiners in Mississippi, Benjamin McGriggs and Robert Davis, were indicted on March 6 for making and using false writings and documents.
Accoding to OIG, the pair accepted cash payments from CDL skills test applicants in lieu of administering the test. In exchange for cash, McGriggs and Davis allegedly provided approximately 65 CDL applicants with CDL test score sheets that falsely certified that the drivers successfully completed the skills test when they had actually never taken the test.
S.C. man indicted in reincarnated carrier scheme
On March 27, Cameron Banks was indicted on three counts of falsification of records in federal investigations with intent to impede, obstruct and influence FMCSA's process of investigation and proper administration.
According to OIG, the indictment alleged that on three separate occasions between 2015 and 2018, Banks accessed FMCSA's database and completed a Motor Carrier Authority application to avoid out-of-service orders FMCSA had placed on DOT numbers he operated. OIG says on each occasion, Banks didn't disclose any relationship with other entities licensed by FMCSA within the previous three years.
The indictment also charged him with healthcare fraud and money laundering.