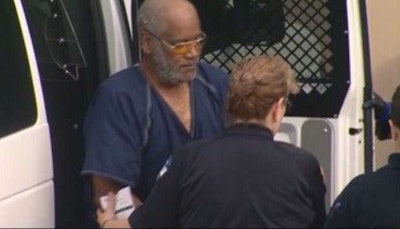 James Bradley Jr. sentenced to life in federal prison without parole for 'conspiracy to transport aliens resulting in dealth and transporting aliens resulting in death' #kens5eyewitness pic.twitter.com/fIAIzkBRQs

— Charlie Cooper (@CharlieKENS5) April 20, 2018
A former Florida-licensed truck driver has been sentenced to two concurrent life sentences without parole for his role in the deaths of 10 immigrants who died while being transported in a sweltering tractor-trailer in San Antonio last summer.
According to a report from the San Antonio Express-News, the judge in the case equated James Matthew Bradley Jr.'s actions to torture. Bradley originally pleaded not guilty in August, but later changed his plea in October to guilty, the report states, on two counts of conspiracy to transport undocumented immigrants for profit, resulting in death.
The crime unfolded in a Walmart parking lot in San Antonio on July 22, 2017, when 39 undocumented immigrants were found in the back of a trailer. The trailer had a reefer unit, but it wasn't working while the immigrants were in route from Laredo to San Antonio.
San Antonio Police Chief William McManus said in a statement that a truck was parked outside of a Walmart store in San Antonio when his department received a call from a Walmart employee that someone from the truck approached them asking for water.
McManus said when SAPD arrived on the scene, they found eight victims dead in the trailer. A ninth person was found Sunday morning in the woods near the store who later died in a hospital. A tenth victim later died in a hospital. San Antonio Fire Chief Charles Hood said in the press conference last year a total of 38 people were found in the trailer, ranging in age from school-age children to adults in their 20s and 30s. That number increased to 39 when the victim was found in the woods nearby.
According to the San Antonio Express-News report, survivors told investigators there may have been more than 70 people in the trailer when it arrived in San Antonio, and up to 200 were in the trailer at one point. Many reportedly left in vehicles from the Walmart parking lot before police arrived.
Bradley reportedly had his CDL revoked in April 2017 and had a criminal record dating back to the 1990s. At the time of the smuggling discovery, Bradley had been working as an owner-operator, without a CDL, for Iowa-based Pyle Transportation, which has since been shut down by the Federal Motor Carrier Safety Administration for hours-of-service and driver fitness violations.