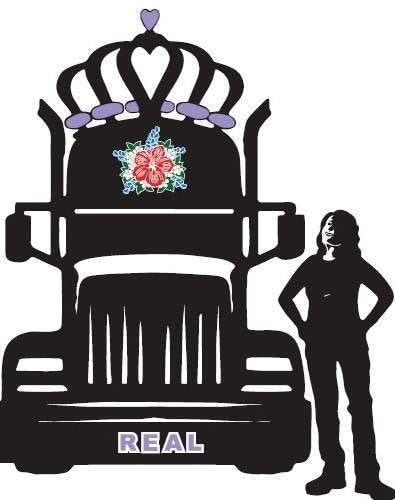 The Real Women in Trucking organization created its Queen of the Road and Trucking Industry Trailblazer awards programs as a dignified recognition for women who work as truck drivers and have not only overcome personal challenges, but also have demonstrated a pay-it-forward approach to helping others. The women honored in the program exemplify the definition of "servant leadership," RWIT says, reserved for people who naturally want to serve others first — and secondly they make a conscious choice to lead.
RWIT notes its missions has always been of a piece, with a focus on giving back by providing accurate information to those who are struggling to find their way through truck driver training.
This year's three Queen of the Road winners:
**Sandy Long, awarded posthumously, passed away in late 2017 after a 40-plus-year career behind the wheel. With her nomination by Deb LaBree, Labree noted Long's strong presence in social media and the beginning of her trucking career driving for carnivals. "She would share stories of how hard it was for women to be respected and to be validated as 'legitimate' truckers," LaBree said. "I would listen, on the edge of my seat, to her stories. …
"Our friendship blossomed when she took me under her wing and mentored me over her last years. I watched her give back countless times to potential drivers, students and newbies, even to the seasoned drivers learning to deal with new regulations and new equipment. "
Long was also recognized in 2015 as one of TA Petro's "Citizen Drivers," with an Oak Grove, Missouri, truck-stop location renamed in her honor.
**Carolynn "Reanee" Swiger has been hauling since 2012 and drives for Brenny Transportation. Her nomination in the Queen of the Road contest came from Cara Leach, who noted Swiger values the importance of safety training. "Anytime she is present at a safety meeting she interacts. She stacks the deck, and when she looks in that rear-view mirror looking at her career will know she has learned from all her opportunities and is an invaluable member of the trucking community of women in trucking."
Leach lauded Swiger's giving spirit. "She cooks for the office to say thank, and she cooks to raise money for different charities that we put on. She just has a heart of gold."
That giving spirit has extended to her fellow drivers as well, Leach said. When a fellow Brenny driver fell ill in his truck and happened to be close by to Swiger's home, "she made him food and stopped to get a few things at the store for him. This was all done on her short home time. She did it without hesitation because she has a giant heart and will help anyone at any time if the opportunity arises."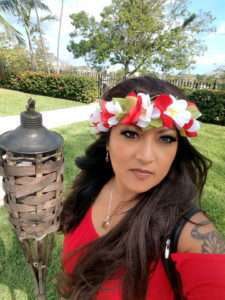 **Cheryl Lynn Ibana-Bean of Hawaii was nominated by 13 different individuals for the Queen of the Road awards, RWIT says. She was a cowgirl in the 1980s before the sound of Peterbilts caught her eye and she began hauling sugar cane, creating a following in the Hawaiian trucking industry over 10 subsequent years for her trucking acumen and determination. The disease lupus got the best of her just as she created a new home with her family. She had to make a choice to eventually close the doors on trucking for good, but 15 years later, she got her second chance at hauling, with a new kidney and lupus in remission.
Her love of trucking set in motion a will to pay it forward as she established the Ladies of Hawaii Truckin' group in 2016, with a mission to motivate and support the spirit of women truckers and the trucking industry throughout Hawaii through supporting charitable organizations, encouraging youth through education and being positive role models for the community.
In addition to fund-raising for charitable causes, group members routinely go to elementary schools to educate the youth about trucking. They continue their involvement in community service projects, exhibitions and parades. Currently, Ibana-Bean is preparing her group to begin scholarship programs, educational forums for career advancement and business ownership within the industry. She also plans to open statewide resource hotline for jobs, careers and educational opportunities within trucking.
Read about Queen of the Road honorable mentions, including truckers Kimberly Bali, Idella Hansen, Jacinda Duran, Ramona Sexton, Joyce Brenny, Dee Sova, Sonja Tucci, Connie Miller, Shelle Lichti and Ingrid Brown.
Hear a recent conversation with the award winners at this link.
Real Women in Trucking also named Tracy Ellis and Tracy Livingstone as Trucking Industry Trailblazer award recipients. Read about them at this link.