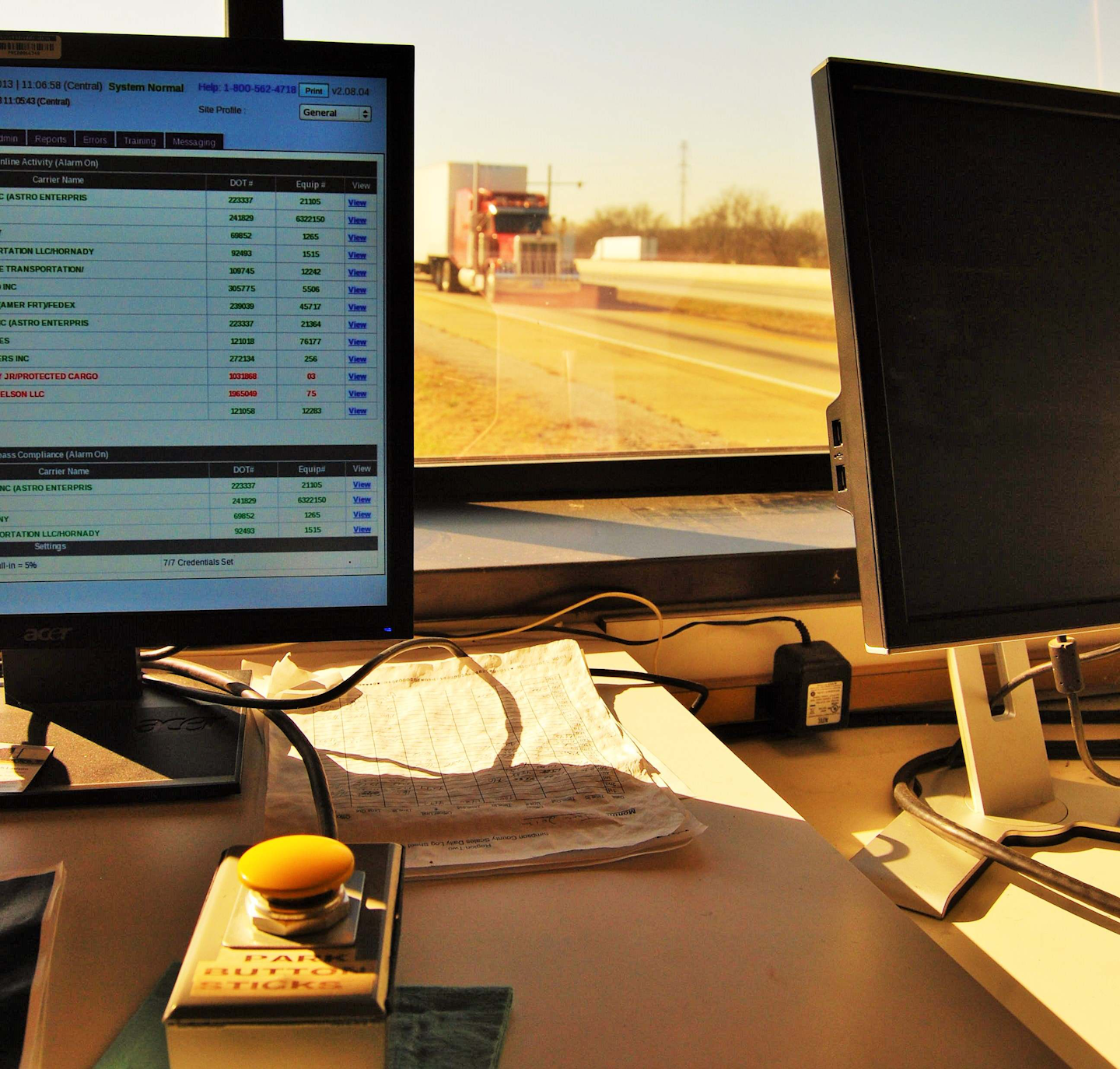 Following Overdrive's report last week, May 1, about Missouri's critical audit of Help Inc.'s PrePass service, and conflicts of interest in the state as HELP board members who were also employees of the state Department of Transportation and Highway Patrol appeared to help reinforce HELP's competitive position in state bypass service contracting, the Drivewyze bypass service provider disputes some claims of that competitor.
Drivewyze believes HELP Inc. is attempting to "change the narrative" of the critical report's findings, diverting attention from the reality of Drivewyze's own position in the state, where the original agreement it had with Missouri to test its services there did not require it to integrate weigh-in-motion (WIM) sensor data for truckers utilizing Drivewyze to bypass scales.
"The state agencies made it a requirement later," Drivewyze says, knowing the company would not be able to reach an agreement with PrePass for use of its WIM data.
The Missouri state auditor was in fact relatively clear on this aspect of its criticism of the close relationship between state officials and HELP Inc. The state's highway patrol entered an agreement "with Drivewyze to implement a pilot project," auditor Nicole Galloway's critical audit report outlines, "and allowed that project to continue for two years even though they strongly suspected Drivewyze would not be able to acquire WIM data from HELP, and knowing that the existing [agreement] would not allow Drivewyze to install its own WIM sensors."
As noted in the prior report, however, new Missouri contracts were entered last year with both HELP's PrePass service and Drivewyze, each allowing for the systems' operation there, and without such barriers to implementation, in fact requiring both (and any future) vendors to supply their own WIM equipment. HELP's statement alleged that Drivewyze "still has not installed a single WIM in Missouri more than a year after being notified of the contract award" in April 2017, "and continues to pursue a mandate requiring HELP to provide Drivewyze access to HELP's WIMs and carrier data." The company saw Drivewyze as essentially "attempting to leverage the long-term investment in Missouri made by HELP."
Drivewyze's recent statement also disputes aspects of those assertions, saying it has never asked, for instance, "for HELP Inc.'s carrier information," the company says, "and only requested to share in the cost of collecting the anonymous weight measurements as trucks pass over the existing WIM sensors," which in Missouri HELP has to date owned in full, unlike in many other states where public entities own the information and facilities. Drivewyze adds that "offers to share in the costs were rebuffed by HELP."
Also contrary to HELP claims, Drivewyze says, the company has in fact "reactivated bypass services in Missouri using Drivewyze-supplied and -installed WIM systems" at two sites near Joplin, the company says. "Today, both stations are fully functional bypass sites in the Drivewyze network. Drivewyze has also just recently received construction permit approval for the next six sites in Missouri and has already scheduled construction and installation at those sites."
Drivewyze says it "has always been transparent in our actions and intentions, which are to deliver the Drivewyze weigh station bypass service in Missouri, in the interests of both public safety and transportation efficiency, at no cost to the state, and in full compliance with all state regulations."