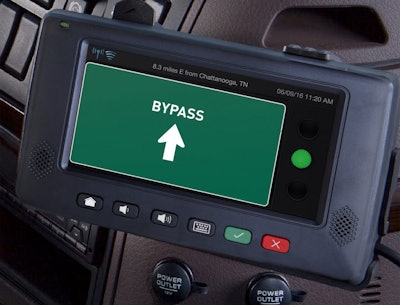 Drivers using the Drivewyze PreClear weigh station bypass service will soon be able to bypass six more locations along I-44 and I-70 through Missouri.
The six new sites are located in Foristell, Mayview and St. Clair, both eastbound and westbound. Foristell is on I-70, west of St. Louis; Mayview is on I-70, east of Kansas City; and St. Clair is on I-44, southwest of St. Louis.
The Drivewyze PreClear service is available on smartphones, tablets and certain electronic logging devices and includes more than 700 locations in 43 states and provinces.