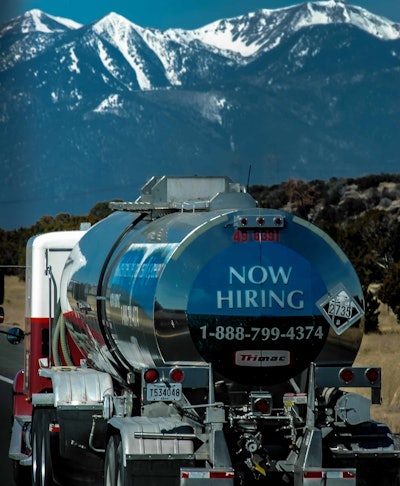 Three more fleets, including two of the CCJ Top 250 fleets, have announced pay increases for their drivers.
Trimac Transportation (No. 52) announced this week it is giving its Southeast company drivers and owner-operators an average 11 percent pay increase.
Owner-operators with the company will now make $1.72 per loaded mile for loads over 250 miles round trip. The company pays fuel surcharge on all miles, loaded and empty, in the U.S.
Epes Transport System (No. 91) is raising company driver pay by 2 cents-per-mile and also offering an extra 2 cpm performance bonus based on monthly mileage and deliveries. The new pay takes effect June 3.
For owner-operators, the Greensboro, N.C.-based fleet announced in October it is paying based on percentage, giving independent contractors 66 percent on loads, plus fuel surcharge.
Coca-Cola-owned fleet Red Classic also announced this week a pay increase for drivers. OTR company drivers are receiving a 7 percent increase in pay to 46 cpm. OTR drivers also receive a $5,000 sign-on bonus, safety component pay and preferred Midwest and Southeast running areas.
The company now offers regional drivers a four-day work week option (Friday to Monday) that includes a 10 cpm premium in addition to base pay and safety component pay. Night shift drivers will also receive an additional 3 cpm.
Finally, owner-operators for the company are guaranteed 2,500 miles per week.