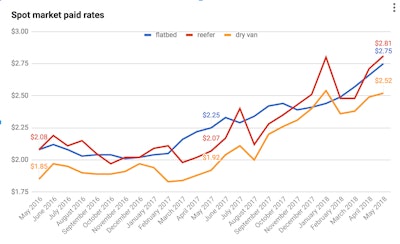 Per-mile rates on the spot market continued to surge upward in May, according to monthly data from loadboard Truckstop.com, with the three major truckload segments — dry van, reefer and flatbed — pressing to new record highs.
—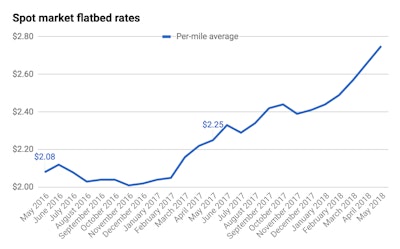 Flatbed rates jumped 9 cents in May to $2.75 a mile, the segment's highest average since Truckstop.com began distributing monthly rates data. It's also a 50-cent jump from the same month last year.
—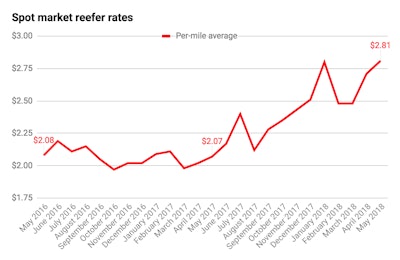 Reefer rates grew 10 cents in May from April, to $2.81 a mile — a 74-cent increase from May 2017 and the highest monthly average on record for reefer haulers.
—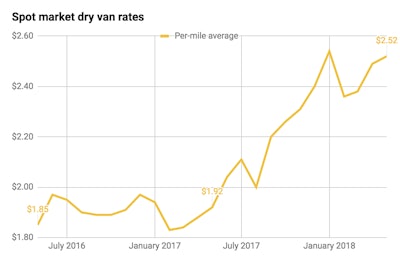 Dry van rates climbed 3 cents in May, to $2.52 a mile, second only to January's $2.54 a mile monthly average. Compared to last May, van rates were up 60 cents in May.