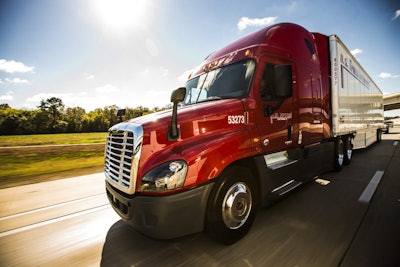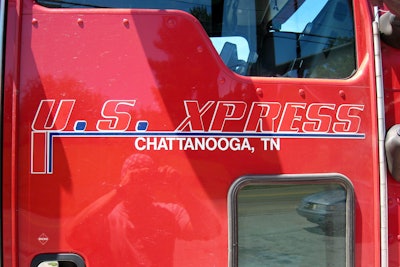 Carrier giant U.S. Xpress will begin trading shares on the New York Stock Exchange on Thursday, looking to drum up about $250 million to help service its debts and to grow, the company said in a prospectus filed last month with the Securities and Exchange Commission.
The Chattanooga, Tennessee-based fleet will trade under the ticker symbol "USX," with its initial public offering priced at $16 a share.
The carrier operates about 6,500 trucks and employs about 8,000 drivers, according to CCJ Top 250 data.
U.S. Xpress has operated as a privately owned company since 2007. Its Thursday IPO, however, is the second time in the company's history that it has gone public. Founded in 1986, the company began trading publicly in 1994, but ceased in 2007.
In its May-filed prospectus announcing its intentions to go public again, the company reported $1.55 billion in revenue for 2017, but reported a net loss of nearly $4 million.