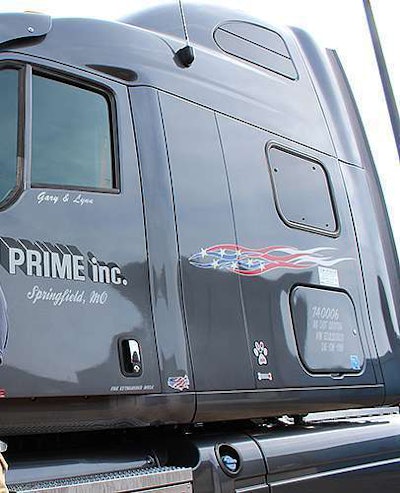 Prime Inc. has been sued by the Equal Employment Opportunity Commission, which claims the fleet was negligent in preventing the sexual harassment of one of its female drivers.
A Prime spokesperson says the company does not comment on pending litigation.
In the lawsuit filed this week, the EEOC alleges that Prime violated federal protections against sexual harassment by allowing one of its independent contractors, Eric Weekley, to continue driving with female co-drivers after being accused of sexually harassing a female driver trainee.
EEOC says Prime stopped using Weekley as a trainer, but still allowed female drivers to work as a co-driver with him. During the six weeks Melinda Huerta drove with Weekley, he "continually talked about sex in graphic and violent terms and told Huerta she would lose her job and CDL if she reported his behavior," the EEOC says in a press release. "Prime allowed the match but did not warn Huerta about Weekley's past misconduct or warn Weekley that he must not harass Huerta."
The suit was filed in the U.S. District Court in the Western District of Missouri.
Prime, based in Springfield, Missouri, operates more than 6,000 trucks, according to CCJ Top 250 research. The company ranks 15th among the nation's largest fleets in the CCJ Top 250.