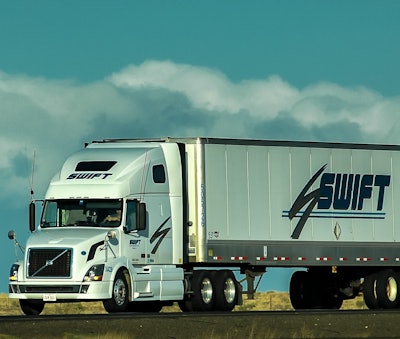 David Dwight Reynolds, a former IT worker at carrier giant Swift, has been sentenced to 57 months in prison and ordered to pay $2.2 million after he pleaded guilty to embezzlement charges early this year.
Reynolds, 30, pleaded guilty to bilking the carrier out of $1.65 million over a three-year period via multiple schemes.
Prosecutors say that, between 2013 and 2016, Reynolds used a Swift corporate credit card to make personal purchases, including items like cell phones, TVs, furniture, computers and gun accessories, amounting to $865,000 over the three year span. He created fake invoices for the purchases to disguise them as company purchases.
Prosecutors also say that, between 2014 and 2016, Reynolds created a shell company that he used to bill Swift for another $800,000. He created fake invoices from his fake company to bill for IT contract work, which was never performed.
His $2.2 million in restitution will be used to pay back Swift and to pay $355,720 in back taxes owed to the IRS on the fraudulent income.
The investigation into Reynolds was handled by the Internal Revenue Service and the FBI. The criminal proceedings were handled by a U.S. District Court in Arizona.