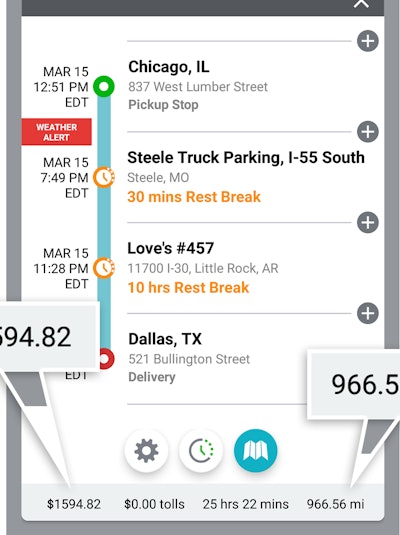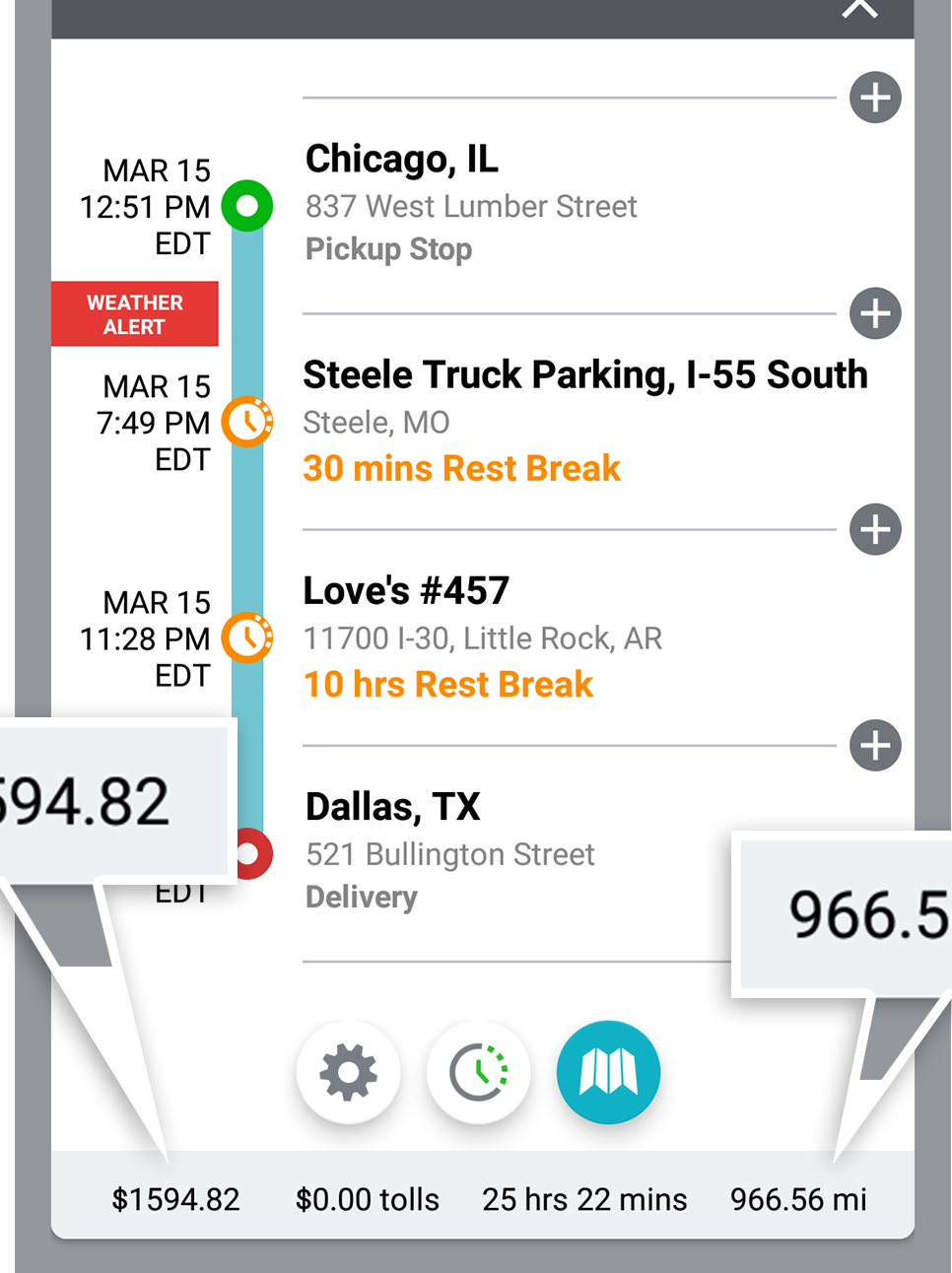 Mapping and mileage app PC Miler has launched a new app to aid drivers in trip planning, scheduling hours of service and finding truck stops, announced ALK, parent company of PC Miler.
MileOn by PC Miler takes a driver's available HOS, schedule and trip preferences to generate route-specific rest stop suggestions. The program will suggest different truck stops and rest areas based on location, available hours and amenities. Once drivers selects their desired stop, MileOn will update the trip plan.
The app is designed to help drivers stay compliant and plan trips with breaks at preferred rest stops along the way. It also includes integrated real time traffic and weather alerts up to 48 hours in advance to help keep drivers informed of traffic and changing road and weather conditions that may impact trip planning.
MileOn is available to Android users in both free and paid versions.