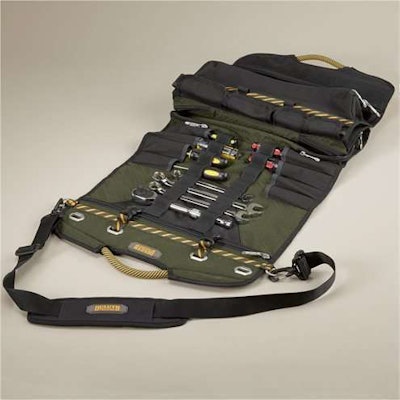 Even the best, most proficient truck driver on the road today needs a little help from time to time, and he can get it from some of today's top technologies.
Tiny tool time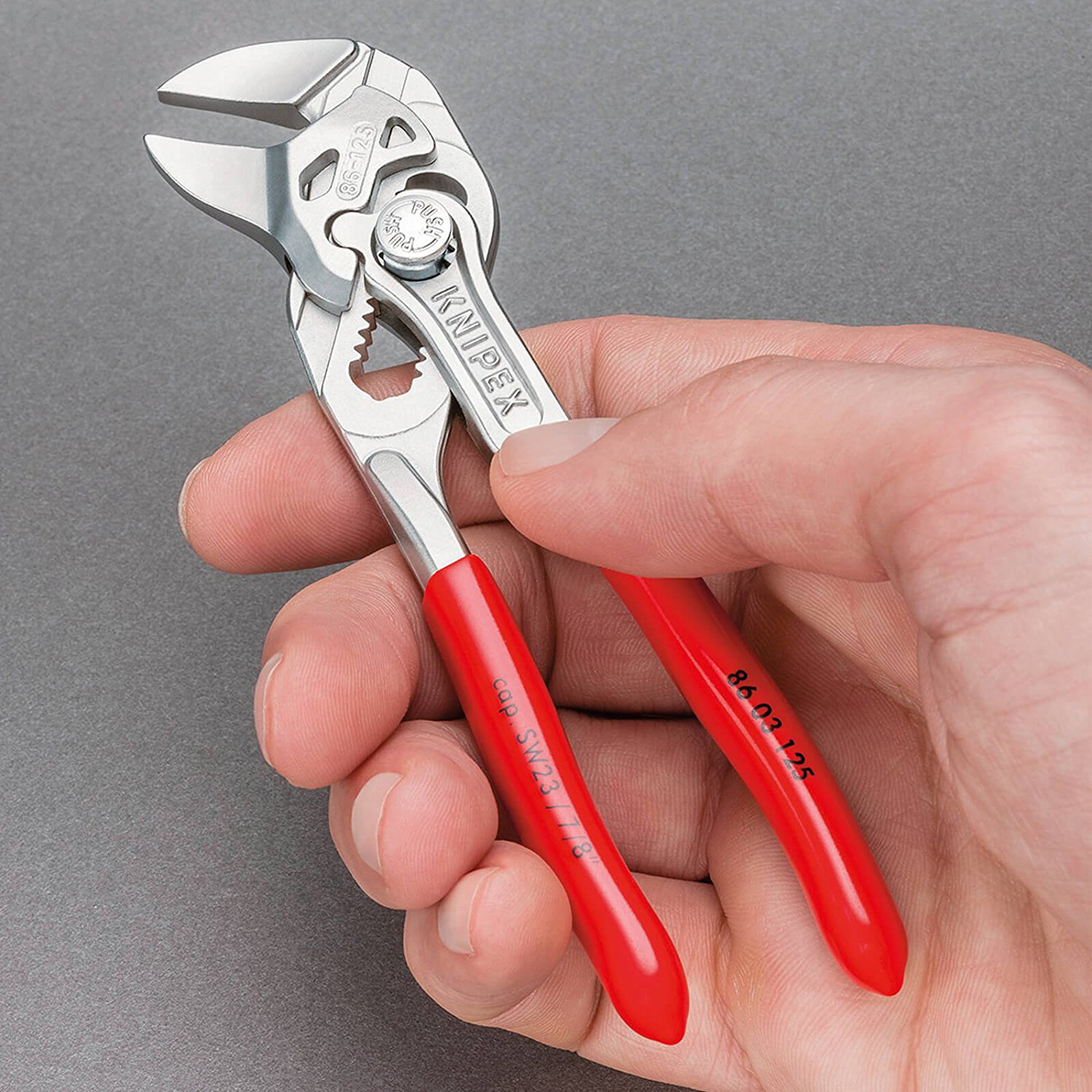 It's the lucky trucker who has sufficient space in their truck to have all the tools needed to tackle every on-road repair. Often, most folks have to make do with what's at hand.
Because of that, it makes sense to have tools that can multi-task and not take up much room.
Such is the case with the Knipex Cobra Pliers. Just 5 inches long, they have multiple settings to fit most small to mid-sized nuts, and the smooth jaws make them suitable for working on chromed pieces. Their slim profile allows you to work in tight spaces.
The 5-inch pliers may not allow you to work on major engine parts, but are good for repairs in your cab or on accessories and furnishings. However, Knipex offers beefier, bigger models that are 6, 7.25, 10, 12 and 16 inches for more demanding work.
Keep it together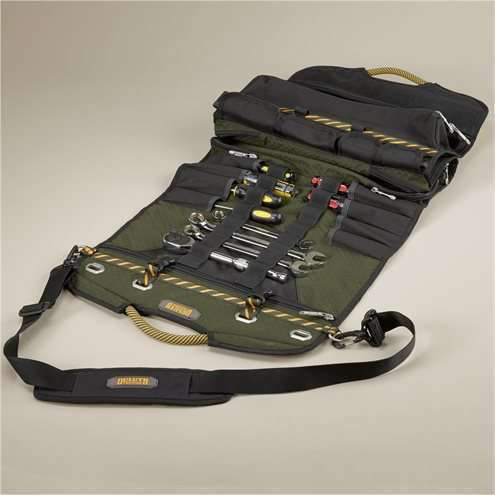 Even on the biggest of big rigs space is at a premium, and staying organized is essential.
The Roll-A-Ma-Rig Tool Hauler from Duluth Trading seems to understand that and allows you to pack a tool chest's worth of gear in a small, easy to carry space. According to the company, the 4 and 1/2 foot-long, roll-up tool holder:
has 36 pockets and tool loops that can handle a 24-piece ratchet set
includes two 8″ x 19″ side entry pockets large enough for a battery powered reciprocating saw
has gusseted pockets that can fit up to six one-pound boxes of fasteners
offers pockets for eight pliers and wrenches,
includes room for 14 driver sleeves in side-access pocket
Made of 600-denier polyester ripstop with 1,200-denier polyester reinforcements, the Roll-A-Ma-Rig is 54 inches x 19 inches unrolled. But, it rolls up compactly, with a padded shoulder strap for hauling a heavy load.
Tight driving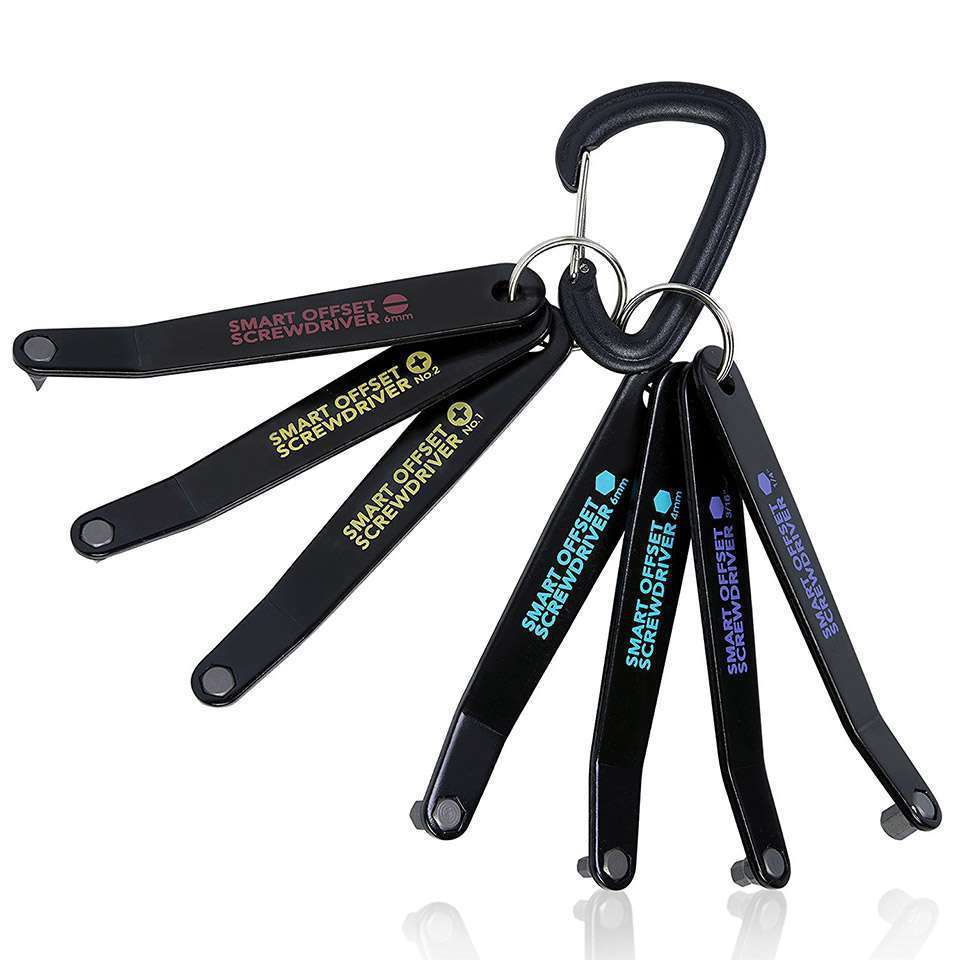 No doubt you have had to work in some tight spaces, and have the skinned knuckles to prove it.
This set of seven low-profile offset drivers has flattened handles, letting you get into tight spaces with a wide assortment of hex tips.
Each is color-coded and sizes are imprinted on the surface of body handle for easy identification.
The set comes with seven screwdriver types: PH #1, PH #2, slot 6mm, hex 3/6-inch, hex 1/4-inch, hex 4mm and hex 6mm.
Designed with holes at the flat end to easily add and remove from spring snap key chain clip.
Put that knife down
Every now and then you find yourself using your pocketknife tor a task you shouldn't. And, every now and then you regret it.
For those times there's the CRKT Pryma.
Equipped with a built-in carabiner so you can attach it to your keychain, the CRKT Pryma has:
multi-purpose pry bar thick enough for scraping, and coming to a point that's ideal for puncturing packing tape when opening boxes
4 different hex wrenches, 1/4, 3/8, 5/16 and 7/16 sizes
bottle opener
an emergency glass breaker
The Pryma is just 3.235 inches long, weighing 0.9 oz.
Stealth pocket knife
Inspired by the B-2 Stealth Bomber military aircraft, the B-2 Bomber Nano Blade is a small but effective pocket knife.
Called a "mini tactical knife" the B-2 is designed to be robust and versatile for use in just about any situation.
The knife's lightweight design makes it easy to carry on a keychain.
It has two large serrated teeth, and six small ones.
The B-2 is made of 440C heat-treated black stainless steel.