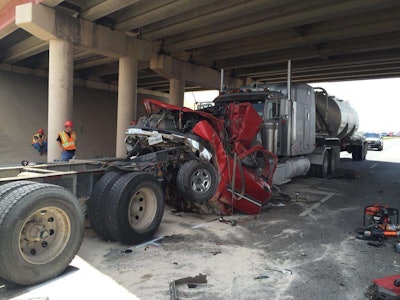 A truck driver who reportedly took off on foot after his involvement in a fatal crash on I-20 in Odessa, Texas, Tuesday afternoon was caught by Border Patrol agents Wednesday night.
According to Odessa news station CBS7, Jose Baldassari rear-ended a passenger vehicle, which then hit another truck, killing two people before fleeing the scene. He was identified after his wallet was found at the scene.
A report Thursday afternoon says Baldassari was found in the small border town of Fabens, Texas, allegedly "looking for a train heading to Mexico." He is being charged with two counts of manslaughter.