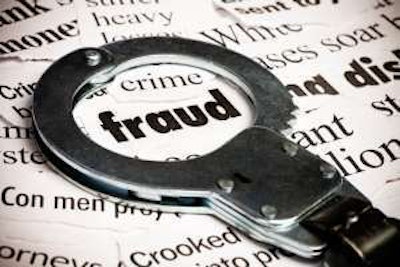 A former trucking company owner has been sentenced to two years in prison after pleading guilty to a motor carrier fraud scheme.
In addition to prison time, Iowa-based Bret J. Tratchel was also sentenced to three years of supervised release; ordered to pay $35,801 in restitution to Quaker Transportation, a victim of his scheme; and required to pay a $300 special assessment fee.
An investigation by the Department of Transportation's Office of Inspector General revealed that Tratchel provided false information to the Federal Motor Carrier Safety Administration when he applied for carrier and broker authority. OIG says he operated CK Logistics and did not disclose to FMCSA he also had business interests and was associated with BT Ent. and JBT Logistics.
The scheme, OIG says, allowed Tratchel to circumvent registration requirements and operate without proper FMCSA authority. He also allegedly contracted with shippers to haul freight for a certain price and billed them multiple times for the same load. Quaker paid $35,801 to Tratchel as a result of illegitimate invoices.