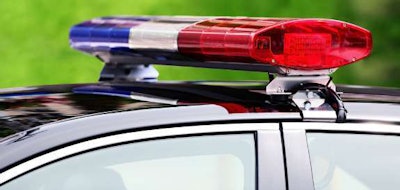 A California-based truck driver was arrested last week in New Jersey after police found more than 1,000 pounds of marijuana valued at $5.1 million in his truck.
According to a report from nj.com, New Jersey State Police allegedly found the marijuana in 44 cardboard boxes in the trailer at the I-78 weigh station in Greenwich Township, near the Pennsylvania state line.
The trucker, Guangyu Wu, 45, of Chino, California, was reportedly charged with possession with intent to distribute more than 25 pounds of marijuana, a first-degree offense. He was also charged with a lesser possession charge, according to the Warren County Prosecutor's Office.
The investigation was led by the New Jersey State Police Mobile Safe Freight Training Unit.
This arrest comes about a week after two Florida men were arrested Aug. 8 in Indiana after police found 260 pounds of marijuana in their tractor-trailer. The street value of the pot in that arrest is said to be $1 million.