Milwaukee, Wis., headquartered Dyne Systems, a division of Taylor Dynamometer, announced the launch of its new portable AC Chassis Dynamometer, the TD-24-AC-T.
The fully-contained mobile system is specifically designed for testing OTR tractors. The AC dynamometer is unique, the company says, in that it provides both power-absorbing as well as motoring integrated into the trailer that houses it. The motoring function provides downhill simulation.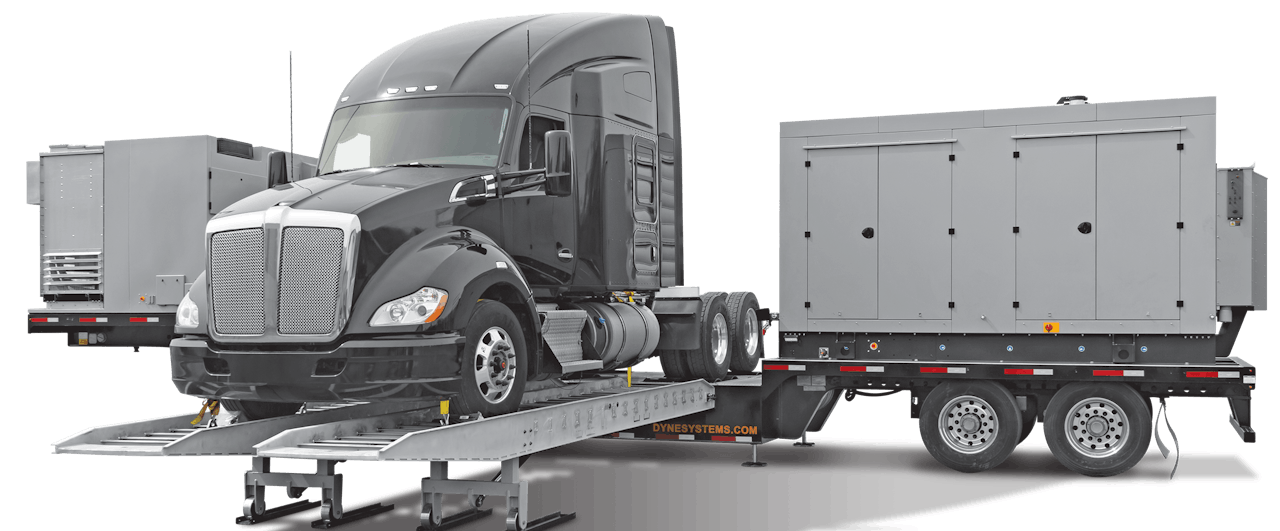 The TD-24-AC-T has chassis rolls with an axle weight rating of 20,000 lbs. (9,072 kg) per axle and a maximum speed rating of 75 mph (121 kph). It is road-legal in the U.S., Canada and Mexico and the system is capable of enduring extreme temperatures and most other ambient weather conditions, offering the ability to set up and test anywhere — including at altitudes of 10,000 ft (3,048 m).
Assembly is quick and easy, allowing users to begin testing in less than 60 minutes.
The company touts the unit as beneficial to its OEM customers as well as fleet shops and others. It provides a relatively "economical alternative," says Taylor Dynamometer Chief Operating Officer Jeff Brown, to "sophisticated, in-house testing facilities."
Find more information on the TD-24-AC-T via this link to Dyne Systems' site.