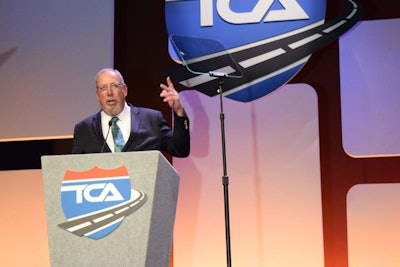 The Truckload Carriers Association has extended the nomination deadline for its Driver of the Year contests.
The nation's safest drivers, who've also improved the image of trucking and served their communities, will be recognized in March with the awards. One owner-operator winner and a company driver winner will each receive $25,000. Each of four runners-up will be awarded $2,500.
Nominations will be now accepted through this Friday, Nov. 16.
The Owner-Operator of the Year contest is meant to recognize owner-operators who operate safely and promote the industry, as well as run their businesses successfully.
The contests are sponsored by Love's and Cummins. They are organized by TCA, Overdrive and Truckers News. Entry details can be found at Truckload.org/DOY.