Even the best, most proficient truck driver on the road today needs a little help from time to time, and he can get it from some of today's top technologies.
Trukr Stik keeps your mirrors clean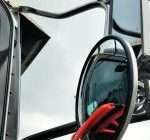 Trukr Stik is made by Shane Schindler, a truck driver. The dual-end mirror squeegee is designed specifically for Class 8 and other truck mirror cleaning.
The Trukr Stik features a straight squeegee on one side and a slightly curved, smaller one on the other, and is small enough for easy in-cab storage.
It is available for $12.99 in red and black (free U.S. shipping) with custom designs for company logos and different colors coming soon.
Cool Relief scarf helps beat the heat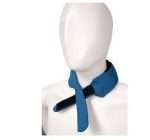 The Cool Relief ice pack bandana head wrap and neck cooling scarf provides a little extra coolness when needed. The wrap has a pocket into which you slip re-freezable gel inserts and fits around your neck or around your head to provide relief from the heat.
It's also handy to have on your truck in case of headaches and other minor pain.
The scarf and a four-pack of inserts are available online for $19.94.
Sharp way to carry cash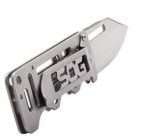 The SOG CashGuard is a money clip and a folding jackknife in one.
Made of stainless steel, the CashGuard comes with liner lock system and has a limited lifetime guarantee.
Order online for $34.72.
Straps make loads secure and safe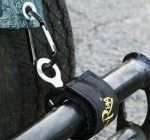 These simple, useful straps can, according to the company, secure up to 3,000 lbs. JeriRigg straps can be used to secure a motorcycle in the bed of a pickup truck or to hang buckets and other gear at jobsites or in your garage.
Strap the wrap to the object you want to lock in place or onto a holding surface. There are two types: the eye-hook and the j-hook. Both hold and attach to nearly anything.
Use them as an anchoring point in conjunction with tiedowns (e.g., bungee cords, tie down straps, ropes, chains) — or use the j-hook by itself to hang things.
Cup keeps coffee where it belongs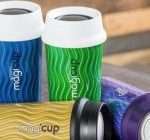 There are enough things to annoy you while driving, so spilling your coffee or other beverage oughtn't to be one of them.
The Magicup anti-spill travel mug offers a better way to drink coffee while on the road.
The Magicup's innovative lid means your drink stays contained even if it's jostled in your truck. The 360-degree drinking design lets you sip from anywhere around the lid. If the cup gets knocked over, the lid's center snaps shut almost instantly.