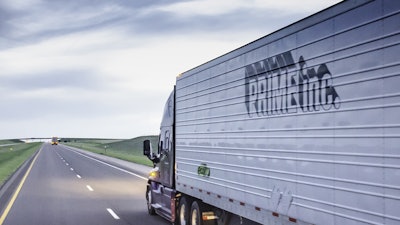 The Supreme Court on Wednesday heard oral arguments in a case that could have ramifications on the contracts made between fleets and owner-operators and lawsuits that arise from those contracts.
In particular, the court's decision could clarify a muddy procedural matter involving contract arbitration clauses and owner-operators, says Braden Core, a partner at Scopelitis, Garvin, Light, Hanson & Feary. Core attended the hour-long session before the Supreme Court on Wednesday morning.
The case involved owner-operator Dominic Oliveira and his former carrier New Prime, the legal name for the Springfield, Missouri-based Prime Inc. It's the 15th largest fleet in the country and has contracts more than 5,000 independent contractors.
The key question before the nation's high court is whether owner-operators are exempt from the Federal Arbitration Act of 1926. The act protects arbitration clauses within employer-employee contracts.
The Supreme Court's decision is expected in early 2019.
The decision will dictate if an arbitrator should decide whether an owner-operator is exempt from the Arbitration Act if he or she brings a lawsuit against a carrier, or whether the courts should make that determination. The decision won't address whether any ensuing legal proceedings should be handled by an arbitrator or the courts.
It's a nuanced question, but one that carries broad implications, Core says.
Oliveira and his legal team, who won their case against New Prime in the U.S. 1st Circuit Court of Appeals, argue that he is exempt from his arbitration clause and that his lawsuit should be taken up by the courts. New Prime argues otherwise, saying his contract stipulates that his original lawsuit against the company, which argues he was misclassified as an independent contractor, is bound to arbitration.
Oliveira sued to be classified as an employee instead of a contractor as a means to gain certain employment benefits that are not provided to independent contractors.
Arbitration clauses have come before the Supreme Court numerous times, Core says, "but the trucking industry faces a unique challenge" due to an exemption afforded by the 1926 Arbitration Act. The law states that "transportation workers" who have "contracts of employment" are exempt from clauses that force litigation into arbitration.
The New Prime case will decide whether owner-operators have "contracts of employment" with their carriers. If they do, they would be exempt from arbitration clauses, as owner-operator Oliveira argues. If the court decides they do not have contracts of employment, arbitration clauses within independent contractor agreements would become more binding.
"What does it mean to have a contract of employment?" said Core. Company drivers clearly fit that language, "but does that phrase encompass owner-operators? There's a dispute over that."
That's at the heart of the court's decision: which entity — an arbitrator or the court — should determine whether an owner-operator's contract with a carrier constitutes a "contract of employment."
Should the court rule in favor of Oliveira, the justices would effectively be ruling that courts should determine whether an arbitration clause is valid in each individual lawsuit brought by an owner-operator against a carrier. If New Prime prevails, the decision would be up to arbitrators.
The four conservative-leaning justices on the court are more likely to make a more "pro-business" decision, says Core, and side with New Prime. The four more-liberal justices are likely to side with Oliveira, he says.
With an eight-justice court hearing the case, the decision could be a tie, or it could come down to Chief Justice John Roberts and Justice Neil Gorsuch. Both "seemed sympathetic to [the] argument" made by Oliveira, says Core. Roberts and Gorsuch sought to determine what lawmakers intended by the language within the 1926 Arbitration Act, with their decision on the issue pivotal in the case's outcome.
A tie would leave the 1st Circuit's decision in place, but only for the states under its purview — Maine, Massachusetts, New Hampshire and Rhode Island.