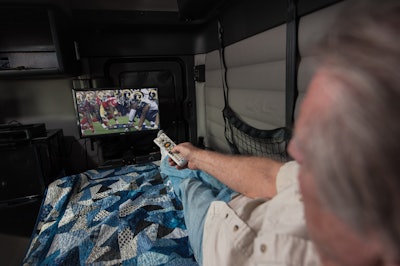 Fleets seeking more entertainment options for their trucks can now sign up for satellite TV provider EpicVue without signing a subscription contract.
The new no contract offer allows carriers to sign up for the service for an upfront fee with the option to cancel the service at any time and keep the in-cab equipment. The company says the offer also has tax advantages because the systems are considered assets and not leased items.
The EpicVue package includes more than 100 channels of DirecTV programming, including premium channels such as HBO/Cinemax, Showtime and the NFL Sunday Ticket.
The in-cab satellite systems are offered to fleets with 20 or more vehicles for a monthly subscription fee.